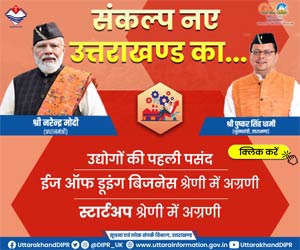 Udita Goswami, the beauty from Uttarakhand in Bollywood Film Industry was educated in Dehradun, capital of the Indian state of Uttarakhand, nestled in the foothills of the Himalayas. She did her schooling from D.A.V.Public school.
The green-eyed model began her career by modelling, then made her jump into the Bollywood industry. To pursue her goal she moved onto modeling and ramp shows and featured in various brands like Sony, Pepsi, Nokia, Titan, Levis etc. Her first film was Paap directed by Pooja Bhatt. Her next film Zeher, which also starred Emraan Hashmi and Shamita Shetty, was her breakthrough role and she became a well known face in the industry. She has also acted in the movie Aksar, opposite Dino Morea and Emraan Hashmi. She was featured with Upen Patel in Ahmed Khan's music video of the remix of Kya Khoob Lagti Ho. Udita has done performances for political awareness too. Recently, Udita Goswami set the small screen on fire as the Channel [V] Goddess.
we brings to you an exclusive interview of Udita Goswami.
Where do u belong from Uttarakhand?
I am a Garhwali and belong to Dehradun. My Nana & Nani are staying in Haridwar. They are caretaker of Maa Chandi Devi Mandir.
Being an Uttarakhandi what are your views about Uttarakhand?
Any person who is from Uttarakhand or have ever lived in Uttarakhand, cannot find a place more beautiful than Uttarakhand even if he have been to the most beautiful places of the world. He would surely come back to his motherland because it is the most beautiful place in the world.
What would u suggest to those girls from Uttarakhand who want to get into film industry?
I won't advise them not to get into this Industry but would like to caution them that the glamour world is a tough one and there are rare chances of sucess in this field. I am lucky that I made upto this place and I am successful.
Favorite Uttarakhandi Song?
(Smile) Bedupako Baramasa.
How u describe Uttarakhandi people?
They are very kind-hearted, honest, trustworthy, hardworker and very simple at heart. Our people are not that professional or cunning.
If you ever get an offer to work in a Garhwali film, what would be your reply?
Since, I haven't got any such proposals so far, I haven't thought about this issue.
If u ever get a chance to do something for Uttarakhand, what would you like to do for your motherland?
Whatever limited contribution I can make within the spheres of my profession, I try to do it for Uttarakhand. I have several times suggested Directors of my movies as to why is it necessary to shoot the movies in Goa and Ooty only when there are many more beautiful spots / places in Uttarakhand.
If people call recognize   you as an Uttarakhandi how do you feel?
As I told u earlier, the people here are simple, trusthrowrty, hardwoker and daring and all these qualities, being an Uttaranchali are inside me.
In the end I would like to add that even though, so far, I havent got many chances to contribute towards my motherland yet I am proud to be an Uttarakhandi. I would like to request my hometown people to tell me how I can be helpful to them and what expectations they have from me.
all right reserved with Rajneesh Agnihotri